Educational and Methodological Laboratory of Innovative Technologies was established early in the academic year 2017-2018. It is equipped with the modern EdPro interactive panel with a built-in computer that allows getting online in order to watch videos or use a training simulator.
Interactive panels are the latest generation of educational equipment. They replaced the projectors and chalk boards. This is a standalone device supported by the Microsoft Windows 10 operating system that makes it possible to use all the software and connect to any hardware running Windows or Android, and a set of installed applications turn this device into an interactive display, a computer and a smartphone. The possibility of wireless connection with smartphones and tablets enables to accompany the learning material with interactive tests, 3D models and Youtube videos, visual effects and animations. A large number of interactive tools allow for effective training sessions and presentations.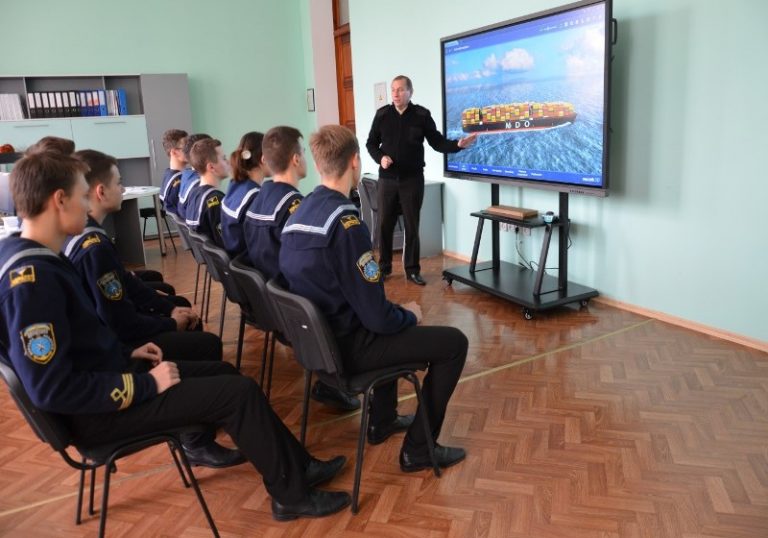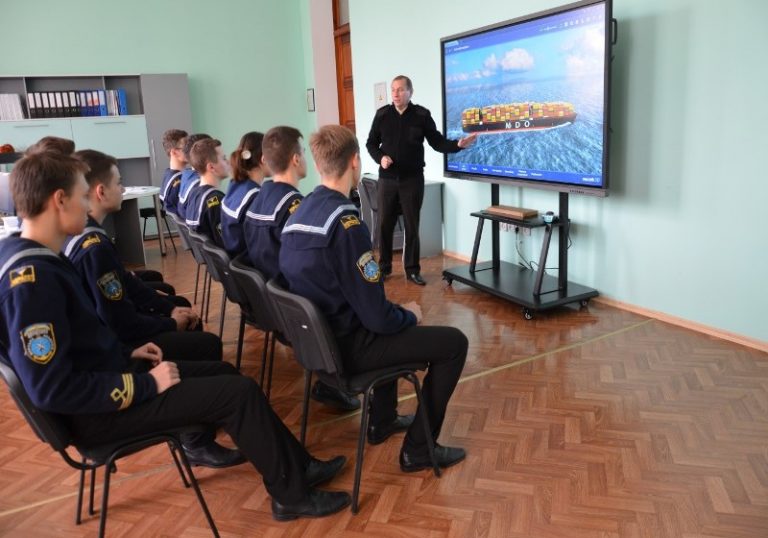 At a lecture with the use of the interactive panel
This complex combines the program for a teacher, the website for students' learning from home, the adapted tablet apps, and the kit of nearly 300 geographical maps and over 1,000 3D presentations. Each teacher has his/her own account and can work in the system remotely, either using content and tutorials already available in the program or creating his/her own lecture notes.
The difference from a regular presentation is in the possibility to enlarge, highlight, duplicate separate fragments of a student book or teacher's notes; add interesting links to 3D videos, material from the internet or an exercise in the margin. Modules for test exercises here are gamified: while answering the test, the student is required to play through a short game.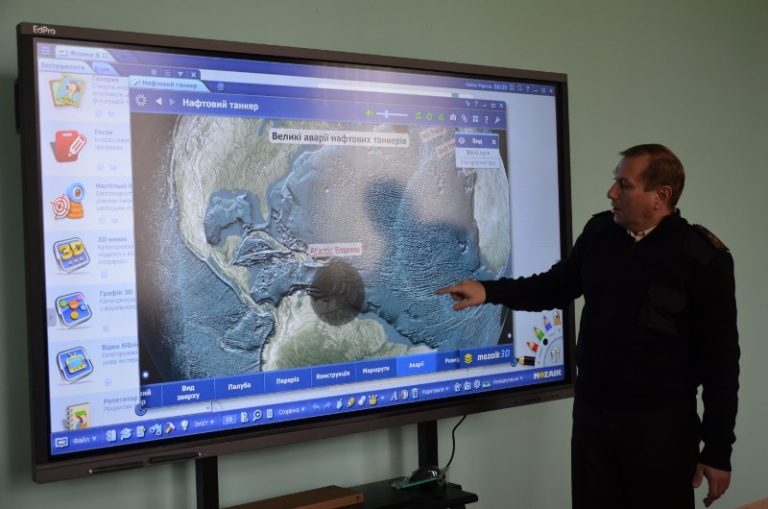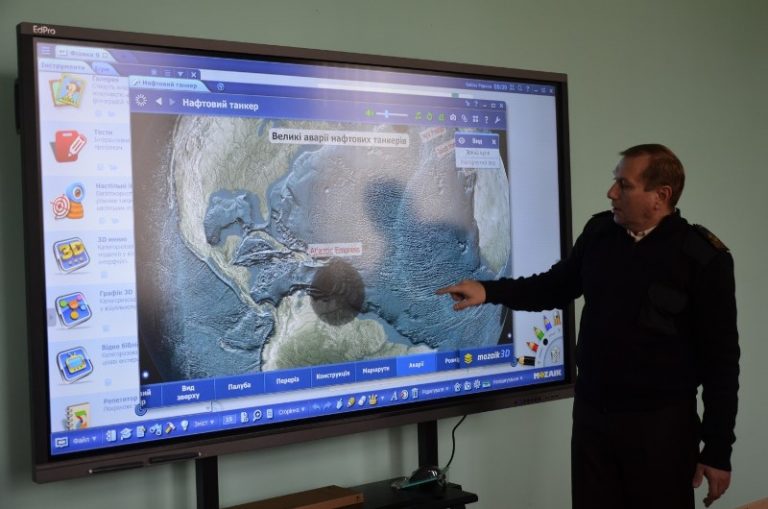 Demonstrating the possibilities of the interactive panel
At the laboratory, classes are conducted for the teachers of the academy on the use of interactive panels in the learning process; the software is reviewed that helps students and teachers create interactive lectures, seminars, laboratory and practical classes, understand how it affects the academic progress and to which extent the teachers are ready to use the mentioned technologies in their work.
In 2017, along with the interactive panel, the academy purchased the MozaBook software. This is the product of the Hungarian company, the distributor of which in Ukraine is the Lviv company EdPro. MozaBook is specially designed for the preparation and conduct of classes, and EdPro adapts the software materials in Ukrainian. It is possible to develop special software designed for students of the Maritime Academy, which is planned to be implemented in the future.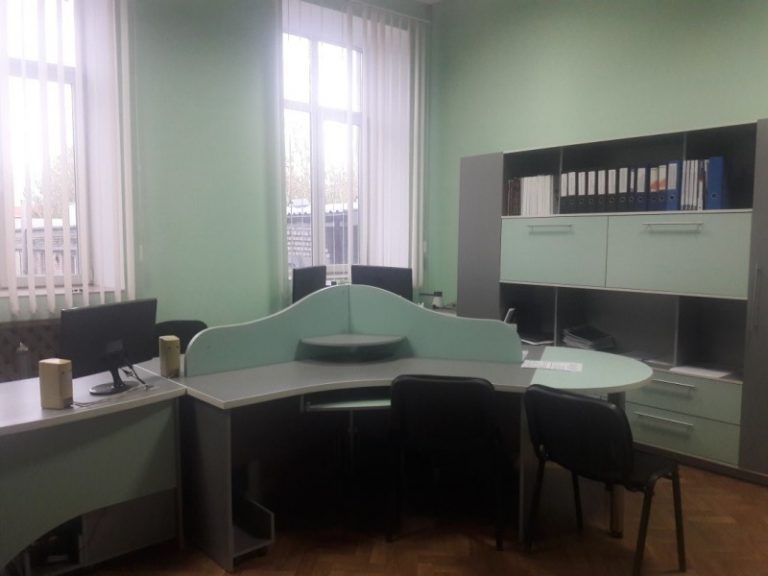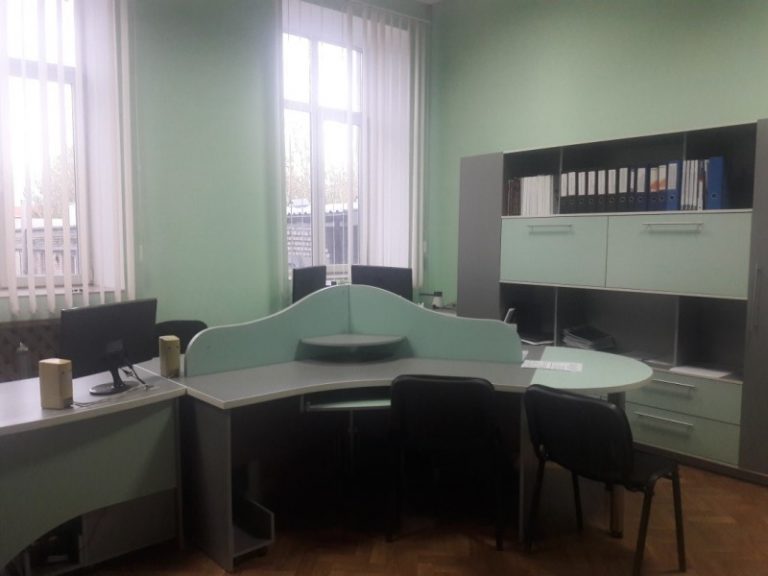 The working area of the laboratory