It consists of 2 containers (a 40-ft one and a 20-ft one) reconstructed for conducting simulator training in fire-fighting. The containers are equipped with sprinkler system; it is possible to imitate fire in an engine room or living quarters and hold training in evacuation from a smoke-filled premise. This laboratory promotes the formation of cadets' skills of general organization and tactics of firefighting on board in accordance with the requirements of section A-VI / 3 of the STCW Code (as amended) and the recommendations of the Model course ІМО 2.03 "Advanced Training in Fire Fighting".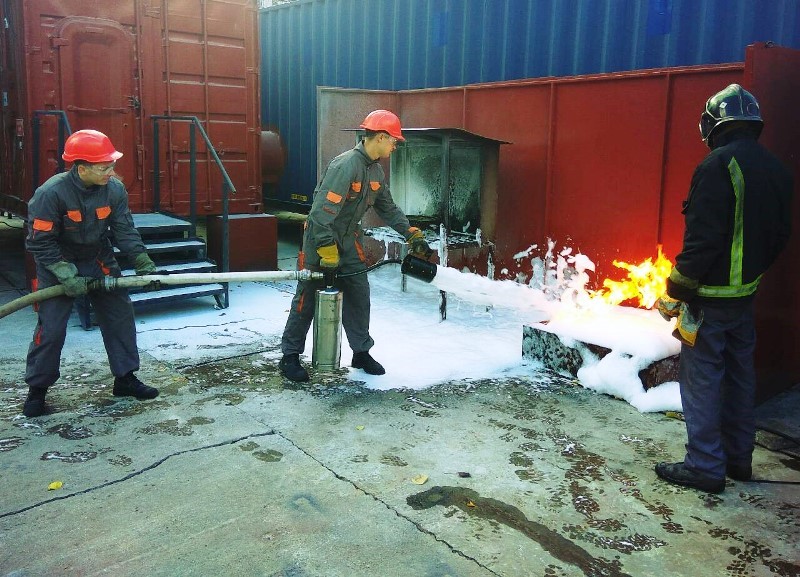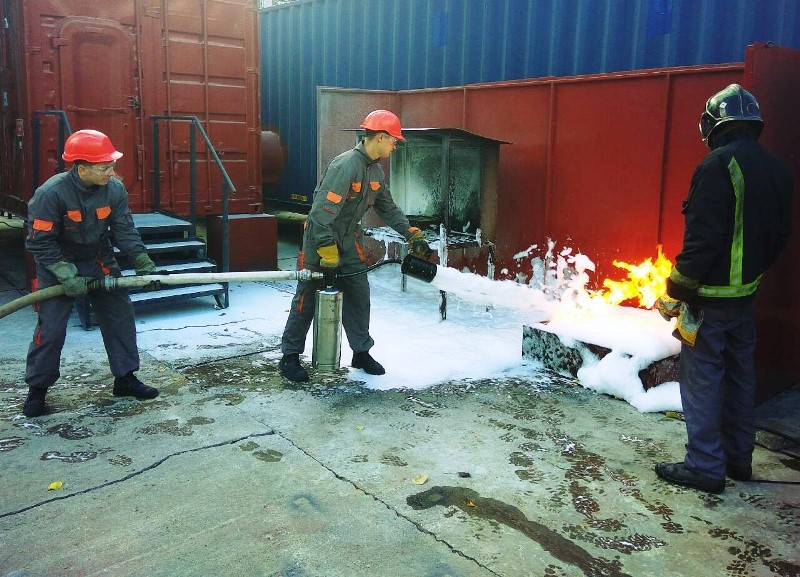 The simulator allows to train skills of firefighting on board, the organization and preparation of fire parties, check of the equipment and systems for detection and extinguishing of fire, investigation and drawing up of reports on fire cases.
The laboratory includes a classroom equipped with multimedia devices for performing presentations during theoretical and practical classes.
This simulator allows for practical and theoretical training of cadets / students with the subsequent formation of the following competencies:
management of firefighting operations on board;
organization and preparation of fire parties;
inspection and maintenance of fire detection and extinguishing systems and equipment;
investigating and reporting fire incidents.
Disciplines taught in the laboratory: " Survey course of integrated training for maritime practice and state certification", " AFF – Advanced Fire Fighting", " BST – Basic Safety Training" , "Familiarization, initial training and safety briefing for all seafarers", "Extended firefighting program", "Medical care onboard ship".