The laboratory is located in building #1 of KSMA and includes simulators on:
Automatic Radar Plotting Aids (ARPA) – room 208;
Navigational Bridge – room 206.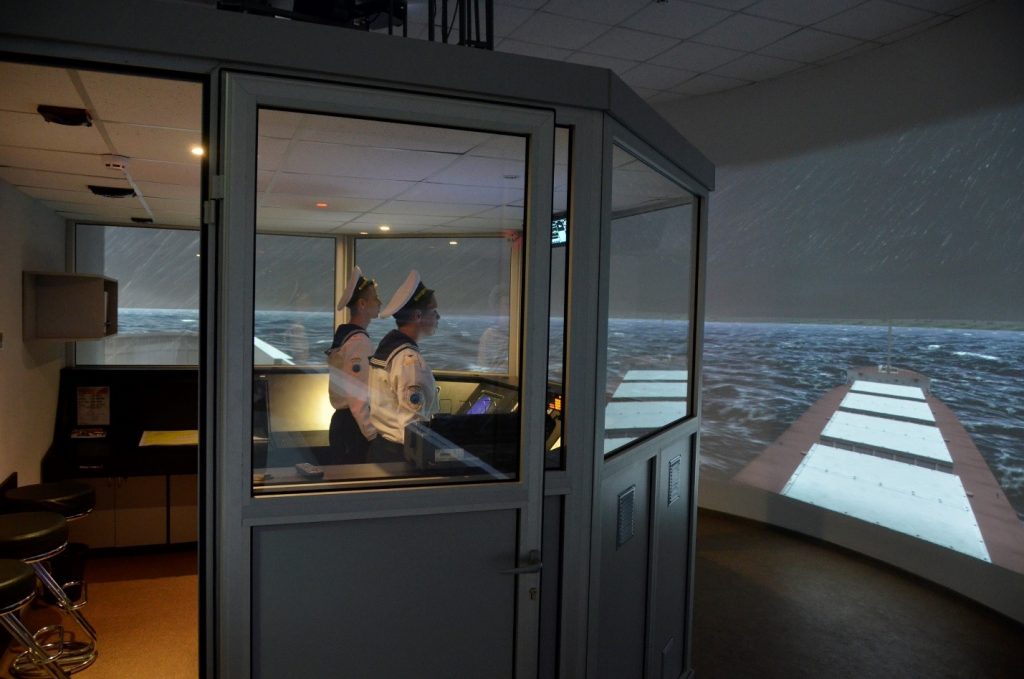 The simulator is equipped with Navi-Trainer Professional 5000 software manufactured by TRANSAS company which is intended for training and certification of watchkeeping officers, chief mates, captains and pilots of merchant and fishing vessels of 500 gross tonnage and more. NTPro 5000 simulator is certified by Norwegian classification society Det Norske Veritas. Version 5000 considers the users' experience and is latest technology oriented. Disciplines taught in the laboratory: "Ship Handling", "Theory and Practice of Ship Motion", "International Rules of Collision Prevention at Sea and Use of Radar and Automatic Radar Plotting Aids (ARPA) for Collision Avoidance", and "Master and Pilot".
The laboratory is designed for training of seafarers in accordance with the requirements of the 2010 Manila Amendments to the STCW 78/95 Convention. According to these amendments as well as SOLAS Chapter V/19 Paragraphs 2.10 guideline "on the mandatory installation of ECDIS on ships of merchant fleet", which entered into force on 01.01.2012 masters, chief mates and watchkeeping officers on ships equipped with ECDIS must be certificated in accordance with IMO Model Course 1.27 (2012).