Kherson State Maritime Academy (hereinafter – KSMA) dormitory is intended for living during the period of study of nonresident cadets, as well as for orphans deprived of parental care, provided they have no other place of residence, and applicants for the period of entrance exams.
KSMA cadets' dormitory is located at 25 Universytets'ka st., Kherson and includes a five-storied building, as well as an education building, a bath-and-laundry complex, and a sports ground.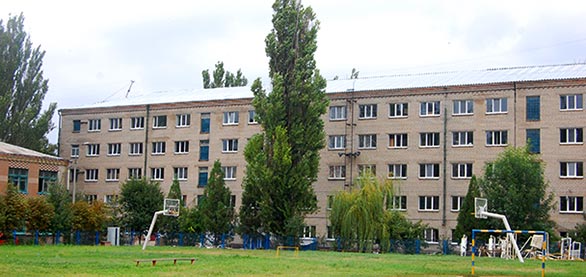 There is a library, a reading room, student council, a music room, a storage room for personal items, a buffet, and a grocery on the first floor. Cadets live on the second, third, fourth and fifth floors. On each floor cadets live in the present-day rooms of two or three people. There is the access to the Internet.
The cadets who live in the dormitory observe the schedule, keep duty every day on each floor and obey the company commander, and also comply with all the Dormitory Regulations. There is a 24-hour medical unit in the courtyard. Cadets are provided with three meals a day in the dormitory dining room.