On February 21, 2019, the Science Park of Kherson State Maritime Academy "Maritime Industry Innovations" was founded by the Ministry of Education and Science of Ukraine according to Order no. 237.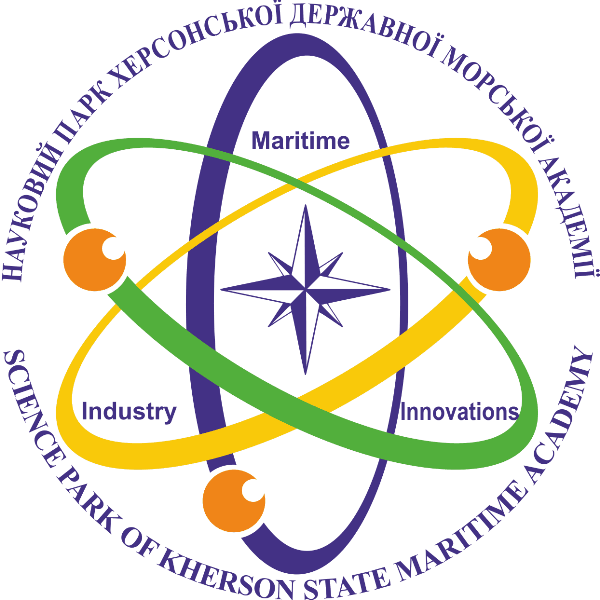 The co-founders of the organization are Kherson State Maritime Academy and Marlow Navigation – our strategic partners, that over 12 years of cooperation have implemented a number of projects aimed at development of KSMA educational and training facilities and cadet training (sponsorship) program for the total amount of nearly 31 million US dollars. As a result, KSMA has become a model of successful entry of a Ukrainian higher education institution into the European educational and scientific environment, and now it receives new opportunities for effective and efficient use of the available scientific potential and facilities in order to commercialize the scientific research results and implement them at the national and international markets.
The Science Park is the organization that manages the flow of knowledge and technologies between universities, research institutions, companies and markets. According to the Law of Ukraine "On Science Parks", its main functions are:
• creation of new types of an innovation product, performance of activities as to their commercialization, organization and ensuring the production of knowledge-intensive, innovative output, competitive both at the national and international markets;
• involvement of students, graduates, post-graduate students, scientists and employees of a higher educational institution and / or an academic establishment in development and implementation of the science park projects;
• organization of training, advanced training and professional enhancement of specialists necessary for the development and implementation of the science park projects;
• attraction and utilization of risk (venture) capital in its activity, support of knowledge-intensive output;
• development of international and national cooperation in the area of scientific and technical as well as innovation activities, assistance in attracting foreign investments;
• performance of other functions not prohibited by the legislation of Ukraine.