On September 08, 2023, representatives of KSMA held an online meeting with Dr. Mustafa Nuran, Dean of the Maritime Faculty, Dokuz Eylul University İzmir, Turkey. Participants of the meeting discussed opportunities for cooperation between educational institutions in implementing student and teaching mobility programmes, joint research, holding seminars, roundtables and conferences.
On September 12, 2023, within the framework of establishing cooperation between Kherson State Maritime Academy and foreign higher education institutions, the first online meeting of KSMA representatives with Bolat Sarsenbaiev, Dean of the Maritime Academy at Yessenov University (Kazakhstan) took place. Members of the meeting discussed opportunities for participation in teaching mobility programmes, research in scientific areas, etc.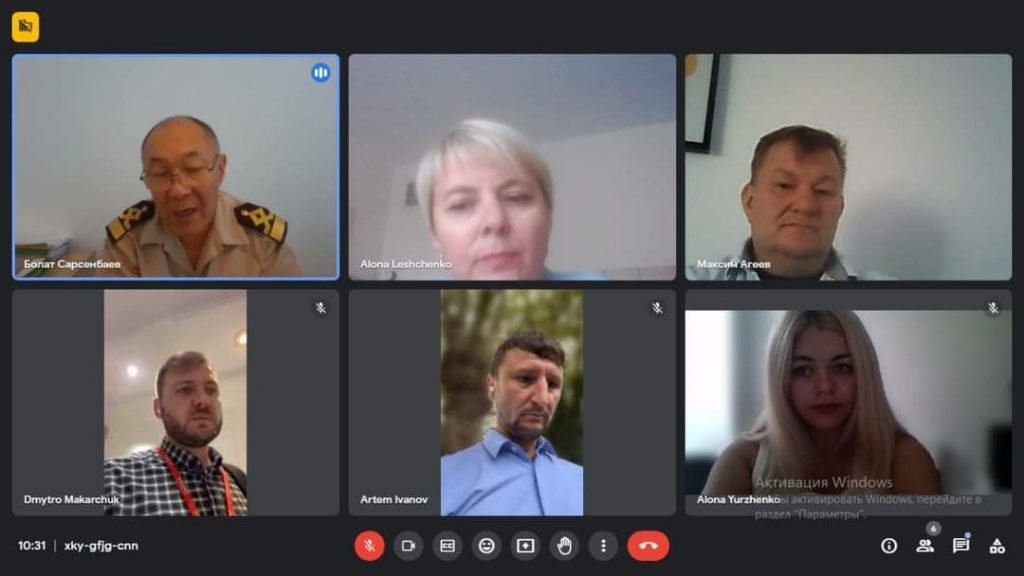 On September 25, 2023, a first working meeting on the training and organizational campaign to further cooperate within the Erasmus+ project took place. The project is aimed at supporting Ukrainian students from maritime higher education institutions. The event was moderated by Markku Mylly, Senior Advisor, SeaFocus Business Platform, Finland. Representatives of Satakunta University of Applied Sciences (Finland), Lithuanian Maritime Academy (Lithuania), Polytechnic University of Catalonia (Spain), Tallinn University of Technology (Estonia), National University "Odesa Maritime Academy" and Kherson State Maritime Academy (Ukraine) attended the conference. Participants of the meeting discussed urgent issues related to the arrangement and management of the Erasmus+ project and agreed a schedule of further working meetings.