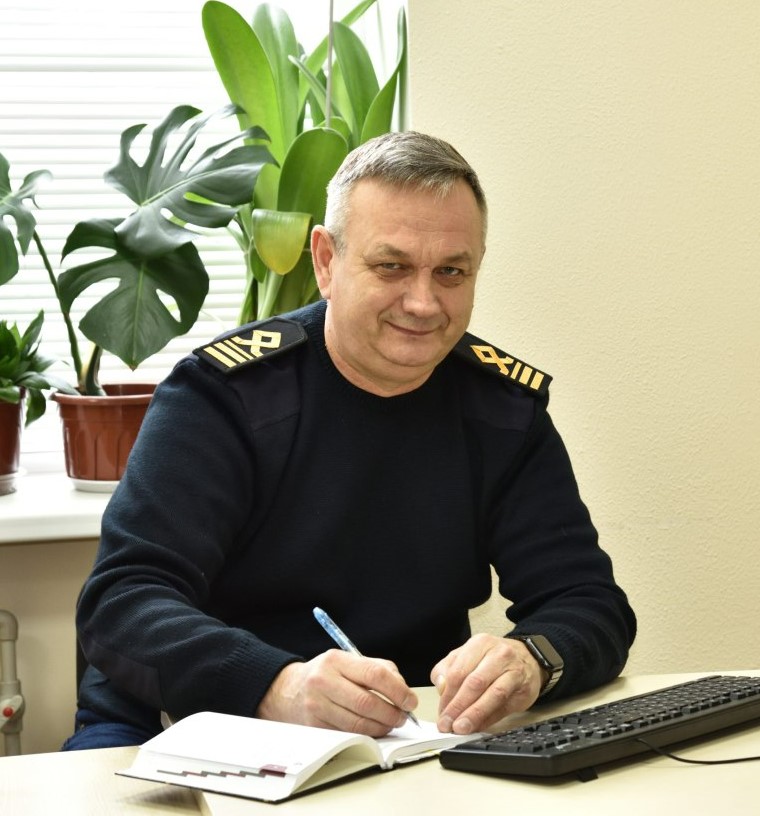 Senior lecturer, Department of Ship Power Plants Operation; First-class engineer
1982 – graduated from Odesa Higher Naval Engineering School; assigned to the Latvian Shipping Company where he worked as an engineer on tankers until 1995.
1995 – started working in the international shipping companies as a second-class engineer.
1996 – work in shipping companies as a first-class engineer.
Anatolii Dzyhar worked on tankers and semi-submersible heavy lift vessels, which transport heavy offshore installations and modules, in such companies as Sea Team, Dockwise, Wilh. Wilhelmsen, Offshore Heavy Transport, Maersk Tankers.
Since 2019, he has been working as a senior lecturer at the Department of Ship Power Plants Operation of KSMA.
Anatolii Dzyhar is the author of 10 scientific publications including 2 articles in professional journals.
He teaches the disciplines "Technical Maintenance and Repair of Ship Technical Equipment" (to international students as well), "Introduction to Specialty", "Prevention of Marine Environment Pollution"; a head of students' shipboard training.
E-mail: dzyhar.anatolii@ksma.ks.ua