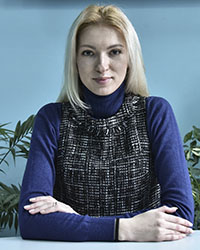 Assistant, English Language Department for Marine Engineers
In 2019 graduated from Kherson State University with a degree in Philology (German languages ​​and literatures (translation included), first – English) and qualified as a teacher of English and German language and literature, translator.
Teaches discipline "English Language for Specific Purposes", speciality "Operation of ship power plants".
Teaching experience in higher educational establishment – 2 years.