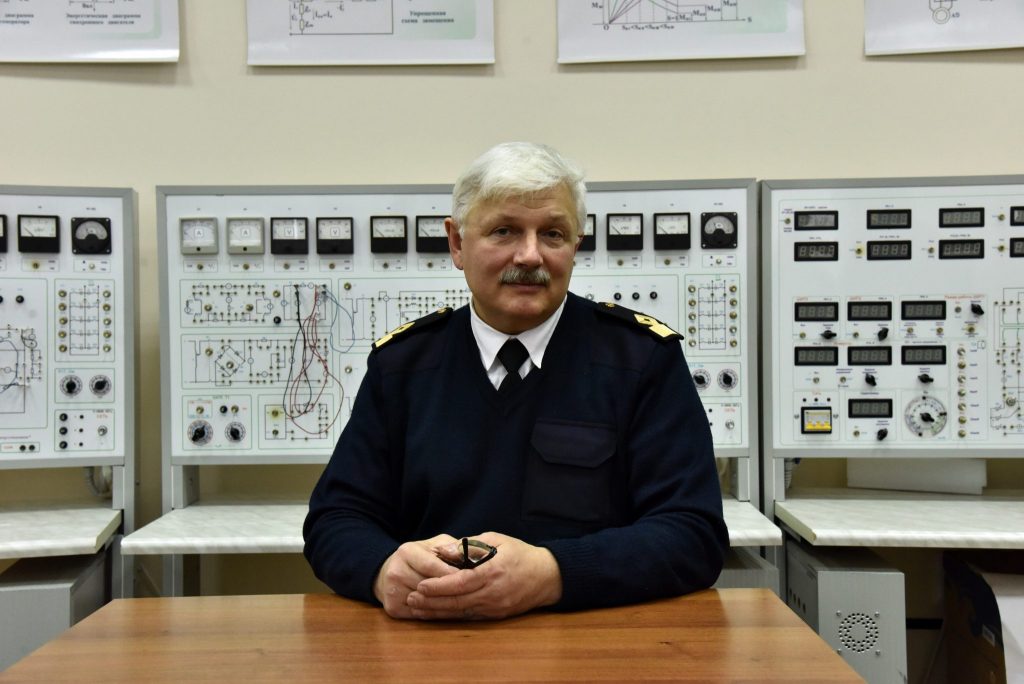 Head of the Department " Ship Electrical Equipment and Automatic Devices Operation " Doctor of Technical Sciences, Professor
Guarantor of the educational-scientific program of the third (educational-scientific) level in the specialty 151 – Automation and computer integrated technologies
Certified expert of the agency for accreditation of educational programs in the following specialties: 151 -Automation and computer integrated technologies; 271 – River and sea transport
Education, scientific degree, academic title: Doctor of Technical Sciences, Professor
1987 – Kherson Industrial Institute, specialty: 06.06 – automation and telemechanics qualification: electrical engineer;
1999 – Candidate of Technical Sciences, specialty 05.13.07 – automation of technological processes;
2002 – Associate Professor of "Automation of Production Processes";
2012 – Doctor of Technical Sciences, specialty 05.13.07 – automation of control processes;
2016 – Professor of the Department " Ship Electrical Equipment and Automatic Devices Operation ".
Internship:
National University of Shipbuilding. adm. Makarova (Mykolayiv), Department of Ship Power Systems, 2018;
Shengzhou Nanfeng Machinery co., Ltd., China, 2019
Diplomas and awards:
Diploma of the Kherson Regional State Administration, 2019
Research interests: Management of complex technical complexes, technologies of direct conversion of fuel energy into electricity for use in ship electrical installations (SEU), recognition systems.
https://orcid.org/0000-0002-1662-004X
https://scholar.google.com.ua/citations?user=2lLKzFAAAAAJ&hl=ru